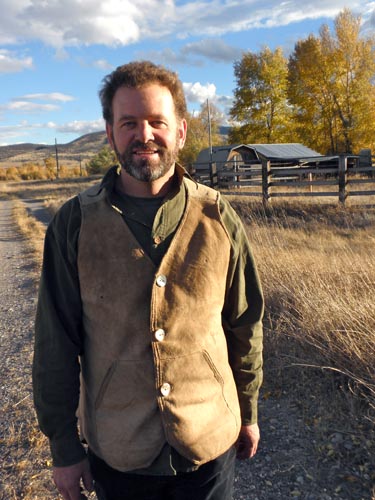 Join the Team!
Want to make a difference in Montana or in the broader world? Here are a few projects we are currently working on as well as some that need help getting off the ground. Please contact us if you would like to be part of these efforts, or anything not yet listed here.


Classroom in the Woods
How can we unplug young people from electronic media and put them back in touch with the real world? Before the advent of video games, rentable movies, and the internet, kids went outdoors to play. They weren't just playing ball on manicured lawns, either. They were exploring, building forts, fishing, hunting, playing with fire, climbing trees, and learning. By building forts, for example, kids developed in intuitive sense of engineering, learning about the strengths of different materials, how to choose suitable pieces for posts and beams and walls and roofs, as well as how to nail or tie them together. People who don't have those kinds of experiences as children can be shockingly helpless as adults, kind of like having a brain in a box on a shelf. What good is it if you can't connect to the real world and do something with it?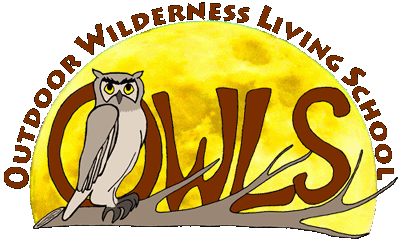 We immerse students in nature with our Classroom in the Woods programs at Outdoor Wilderness Living School, LLC (OWLS), giving kids the opportunity to forage for wild foods, make their own dishes and utensils, start fires by rubbing sticks together, cook without metal pans, play without electronic media, and sleep dry in nature without being dependent on tents. We are reaching out to more schools to make our programs available to more kids, and we hope to see similar opportunities sprout up for kids everywhere. We also plan to one day develop a comprehensive guide to reconnecting kids with nature. Want to be involved? Contact us to see how we can work together!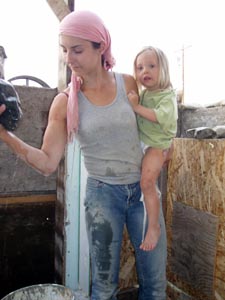 Green University® LLC
What good is a college degree if you can't get a job with it? What good is a job if it isn't secure when you need it the most? And what good is an education if it makes you dependent on the charity of other people for employment? Nobody should be reduced to begging for a job. Through our Green University® LLC Immersion Program, we connect the dots from wilderness survival to sustainable living, mentoring young adults to become self-sufficient and empowered to pursue their own dreams.


Wilderness experiences help wire the hands to the brain, integrating conceptual knowledge while building an ethic of stewardship and the tools to think sustainably. The acts of finding shelter, harvesting wild foods, making clothes, and keeping warm reproduces issues of modern sustainability on a model scale. Conversations started through primitive living experiences are continued as we work on projects such as sustainable, high-efficiency construction from mostly recycled materials. We begin with self-sufficiency and look outward towards global sustainability. And for those who are interested, we seek to incubate green businesses to make our society more sustainable. Interesting stuff? Consider signing up for our Green University® LLC Immersion Program to see how we can work together to make the world a better place!


Green Construction
In between many other projects, we have built several houses, and even a small castle, working with mostly natural and recycled materials and pioneering energy-efficient construction techniques to help wean home owners off fossil fuels and big power bills. Thus far, we have worked primarily with stone and block, building structures that will last for generations, rather than buildings that will fall apart in decades. It has been my dream to one-day bring enduring, low cost, highly efficient natural homes to the mass market. I don't know if that dream will happen in my short lifetime with all the competing interests, but it is a goal worth pursuing to the greatest extent practical. This dream is a continuing interest of the Green University® LLC Immersion Program, along with figuring out how to salvage and retrofit the millions of stick frame buildings that will fall apart this century.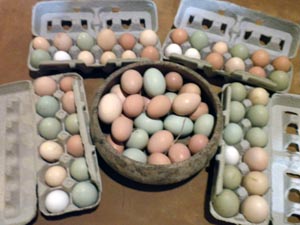 Co-opMontana.com
How can we efficiently get Montana goods to Montana markets? Producers can't economically do a delivery drive all over the state. Shipping tomatoes, garlic, or canned goods via UPS or FedEx to each store isn't cost effective either. And most producers are too small to get contracts with the big companies that import goods from centralized distribution centers.

Co-opMontana.com is a proposed producer-driven cooperative to provide convenient access, ordering, and distribution of Montana-grown and Montana-made products. In one shopping cart with one easy payment, retail stores and restaurants could place wholesale orders from producers statewide. The distribution system would be circular, with every delivery stop also being a potential pick-up point where producers would meet the truck with goods destined for other stores and restaurants. Co-op Montana would make it possible for stores and restaurants to place wholesale orders from any grower, producer, or manufacturer in the state with one easy website and shopping cart, with delivery through a circular shipping service. What the project needs is a dedicated individual, either with database development skills, or the vision and ability to manage the project and make things happen. If this is a project you might be interested in, please consider signing up for our Green University® LLC Immersion Program or contact us if you would like to take charge of the project from your current home or office.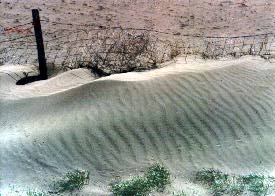 Ecosystem Restoration
Global warming forecasts continually underestimate the speed of climate change and the rate of melting for the Arctic ice cap. Could the reason be right beneath our feet? Rich soil is brown or black because it contains carbon that was once extracted from the atmosphere. Although forests are recognized as obvious carbon reserves, the vast grasslands of the planet are far more effective at extracting carbon and converting it to soil.

From Africa to North America, carbon sequestration was achieved with the aid of vast herds of wildlife that trampled organic matter (carbon) and seeds into the soil, fertilized it with manure and urine, and migrated onward, leaving the land to recover. Without the help of humankind, nature built rich soils and biodiversity around the globe.

Through inappropriate farming and ranching practices, we have lost about half of the world's topsoil, converting once-fertile fields into dead or dying landscapes. The carbon that was once in the soil is now in the air, and we have short-circuited one of the planet's most effective means for extracting carbon from the atmosphere. Most "best management practices" for farming and ranching only slow down the rate of soil loss, but don't actually build new soil. However, it is possible to mimic the historical patterns of wild herds to reinvigorate our grasslands, increase biodiversity, and build new soil from air. We can put the brakes on climate change and we can do it at a profit.

We are presently working with natural grazing principles on a micro-scale, but hope to one day scale up our operations to a working ranch. It might also make sense to form a ranching cooperative where anyone in the community can own one or a few cows, with the herd being rotated from empty lot to empty lot around the rural neighborhood.

Recycle Anything Guide and App
How do you recycle an empty can of spray paint? How about a couch, a propane canister, or a pair of shoes? We have written a draft for a Recycle Anything Guide (PDF), which needs some updating and polishing, and should be made into an app. We have also taken a few pictures for it, though it needs a lot more. It would not be a difficult project to convert this document into a quality app, but we have too many competing projects to take the lead on this one. Interested? Contact us. Let's talk. See also my blog, The Joy of Recycling One Nail.


Montana Water Trails
Rivers are the lifeblood of our state, and there is no greater thrill than to follow in the footsteps of Lewis and Clark or the old-time hunters and trappers who journeyed up and down our waterways. There is freedom in the adventure of the journey - floating down a river unfettered by artificial property boundaries, camping out along the way, and living beyond the umbilical cords of civilization. Montana presently has two well-known water trails, the Upper Missouri Wild and Scenic River and the permit-required Smith River. There is also potential to expand the network of water trails to many Class I rivers across the state, improving recreation statewide, while relieving pressure on the Upper Missouri and the Smith.

As founder of the Jefferson River Canoe Trail, I have worked hard to get the Jefferson recognized as an essential segment of the Lewis and Clark National Historic Trail, and our group is working to expand camping opportunities along the river. We named and designated six campsites along the Jefferson River on existing scraps of public land, and have thus far purchased two additional campsites to fill in the gaps. In 2014 we purchased the 4.7-acre Shoshone Landing near Three Forks, and in 2017 we purchased the 30-acre Lost Tomahawk near Waterloo, all achieved through generous donations and grant awards. These campsites are now open to walk-in or float-in public access. Please join the Jefferson River Canoe Trail if you want to help advance these projects!

Montana Rail Trails
Montana has a number of established rail trails, as well as many segments of old railroad beds with public access that can be utilized as public rail trails, yet it is astonishingly difficult to find these rail trails online, or any safe place (i.e.: not on the highway) to do a bicycle trek with the family. As a father, I have sought out rail trails in other states as vacation destinations with my kids. Publicizing and expanding our own network of rail trails within Montana is a good way to benefit the health and welfare of our citizens and draw tourist dollars into the state. My article Montana Rail Trails: Loss and Opportunity outlines the status of rail trail projects in the state. I've also started a Facebook page for a potential Montana Rails to Trails Conservancy in the hopes that someone else will takeover and lead the charge to expand rail trail projects across the state. If that person is you, please contact us, and let's work together!